Now that the latest election of a lifetime to save democracy is in our rearview, until 2024, now is a fine time for matters of greater importance.
Like Thanksgiving — which is hands down my favorite holiday.
When I was young, Christmas was at the top of the list. Not only was there a long break from school, for me, there also was an abundance of presents, for me.
But now that I'm older and wiser — sure of former, hopeful on latter — Thanksgiving stands atop my holiday hill.
Unlike Christmas, you don't have to spend tons of money on gifts or bushels of hours decorating. Thanksgiving is devoted mainly to eating huge amounts of home-cooked food and watching football all day and night.
Try as I may, I can't find a single flaw in that entire scenario (except for the day's inclusion of sweet potatoes, a wholly inedible food product.)
Let me be honest, I don't use Thanksgiving to express my gratitude for family and friends. If I had waited a whole year for just one day to show or tell them how much I care, then shame on me.
In a similar vein, I don't take time to recognize police officers, firefighters, nurses and utility repair workers. If we're only thinking about these folks one day a year, we need to change the way we think.
So this Thanksgiving, I want to take some time and space to thank two people who were kind enough to share their stories with me so I could share them with readers.
The first meeting came in May, when I was assigned to cover the funeral of Paul Boemer, a sailor killed in 1941 at Pearl Harbor and whose remains finally made it home after 81 years.
It was at a memorial service in Jefferson Barracks National Cemetery that I got to meet his 97-year-old "little" brother, Vince Boemer.
"He was a good man," Vince Boemer said after receiving the flag draped over Paul Boemer's casket. "He was a good older brother."
But it was not stories about his brother that stuck with me. Rather, it was his matter-of-fact, no-big-deal stories about his own World War II experience.
After graduating in 1943 from Cleveland High, Vince Boemer joined the Army, making him one of six Boemer boys to serve in the military during the war.
In 1945, while in the Philippines with the 42nd Infantry "Rainbow" Division, his squad was ambushed and he was shot in the hip and side.
Boemer dragged himself, half-conscious, into the thicket along the trail to avoid capture by a Japanese patrol. He doesn't know how long he had laid bleeding in the bush, but four Filipino women from a nearby village eventually found him and carried him out of the jungle.
When asked if he was worried that he might die (in hindsight, a ridiculous question), his answer resonated immediately and has stayed with me.
"My biggest worry was getting word home to my mom that I was all right," he said. "I know how hard (Paul's) death was on her … and I didn't want that to happen to her again."
Greatest generation? Damn right.
Then in September, I met Vivian Gibson, who was at the Missouri History Museum to promote her memoir, "The Last Children of Mill Creek."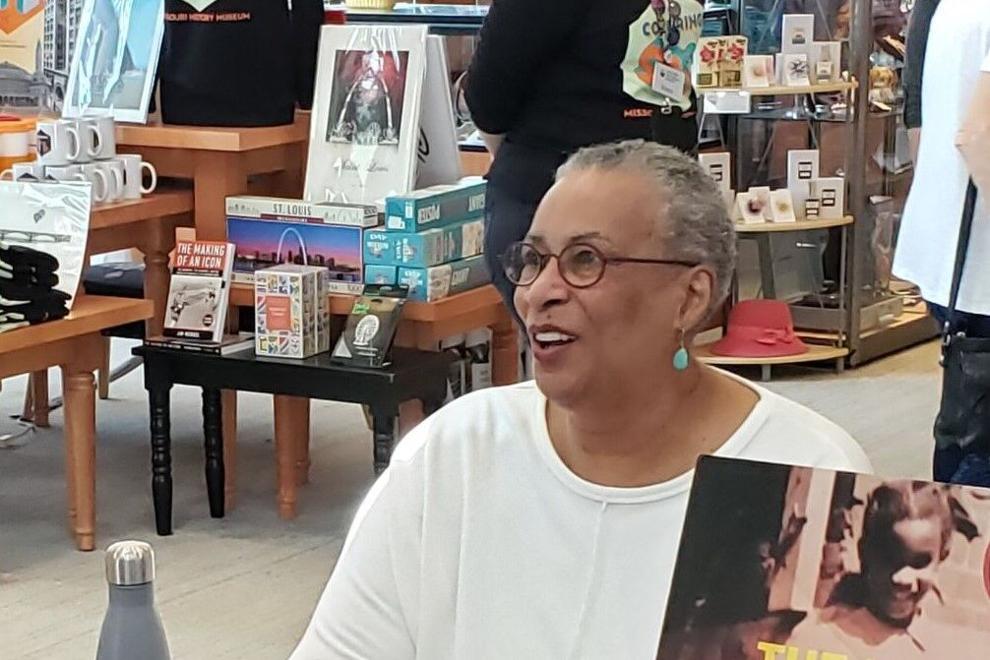 For the unaware, Mill Creek was a large downtown neighborhood of about 20,000 Black residents. It ran where Highway 40 is now — roughly east-west from 14th Street to Jefferson Avenue and north-south from Market Street to the railroad tracks behind Union Station.
But in 1959, the entire area was demolished and 10-year-old Vivian, her family and all the other families that populated her young world, were scattered.
Gibson has earned some solace from the praise her book has received. It earned a Missouri Humanities Literary Achievement Award and Gibson was named author of the year by the Missouri Library Association.
But that day at the museum, I asked Gibson what struck her as the saddest part of Mill Creek's destruction. Without hesitating, she said it was that the area is usually referred to as "a slum."
"But it was a neighborhood. We were the people who worked on the railroad and in the hotels and laundries and foundries in the area. We had our schools, our churches and our stores," she said.
Now, Gibson is back living in her beloved Mill Creek, near 14th and Spruce and overlooking the railroad tracks.
So I am thankful that Gibson's home is right back in the place that her heart never left.